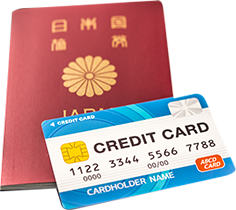 You may enter IASS Executive Lounges by only presenting your gold credit card of most kinds and air ticket on your visit.
You do not have to make a reservation to use our lounges; customers to our lounges are entitled to information such as departure guidance of your flight, smiles and sophisticated manner of our staff.
Please feel free to visit our lounges with guests for relaxation before your trip or on your visit.
CARD Detail
*Different terms and conditions depending on the type of card, Please refer to the information from the card company.
**JCB card must be issued in Asia.
***Credit Card must be issued in Japan (without Diners Club International)
Service Detail
Free Drinks
Flight Information
Newspapers / Magazines
Wifi
Laptop PC *Narita and Honolulu
Credit card brochures
*The guest fee will be charged to lounge user(Credit card holders) directly by contractual status.
Adult: Different terms and conditions depending on the type of card, Please refer to the information from the card company.
Child(4-12 years old):IASS EXECUTIVE LOUNGE 1・2 JPY 500 with tax / IASS HAWAII LOUNGE USD 6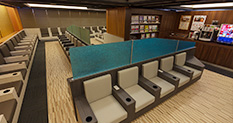 NARITA International Airport
5F Central Building, Terminal 1
Business Hours: 7:00 – 21:00
Capacity: 78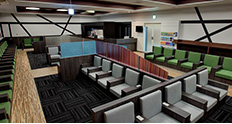 NARITA International Airport
4F Main Building, Terminal 2
Business Hours: 7:00 – 21:00
Capacity: 81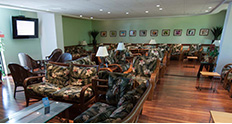 Daniel K. Inouye International Airport
1F Garden Court, Terminal 2
Business Hours: 7:30 – 18:00 *13:30 – 14:00 close
Capacity: 60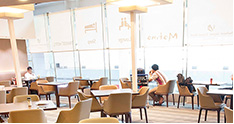 IASS INCHEON LOUNGE
Transit Hotel , 4F Terminal 1・2
Business Hours: 7:00 – 21:00

Capacity:

48(MATINA)
25(Air Cafe)